Challenges with Conventional Production Methods:
INCONSISTENT RESULTS
Leads to poor-quality particles and unreliable data

INABILITY TO CONTROL SIZE
Materials dictate size, making comparison of activity between materials difficult

LIMITED PRODUCTIVITY
Long, complex procedures lengthen the production time, and increase the risk of process failure/error

COSTLY SCALE-UP
Scaling up affects the properties of formulations, requiring expensive, time-consuming process redevelopment

REQUIRES EXPERTISE
Projects require experienced specialists, long training periods, and carry significant risks with staff change
How does it work? Rapid Formulation.

REPRODUCIBILITY
High batch-to-batch reproducibility.

CONTROLLED ASSEMBLY
Particles with identical composition can be sized tuned.

SCALABILITY
Proprietary microfluidic platform allows discovery to GMP lab scale production.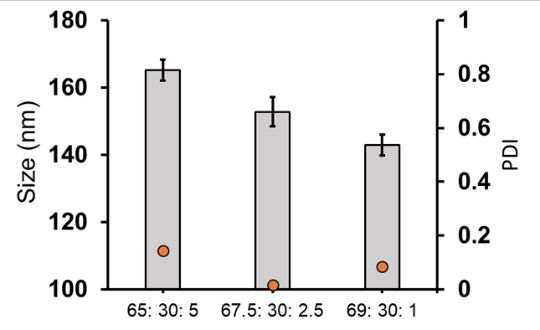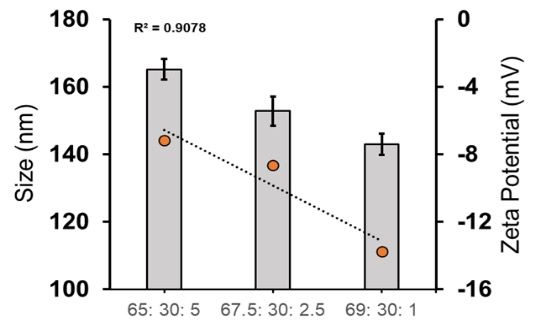 SIMPLE
Simple set-up and easy to use, no complex fluidic connections.

HIGH THROUGHPUT
40-50 formulations can be prepared in a day wit NeoNANOTMSinglex wells.

USER AGNOSTIC
Not user dependent, requires no specialized training.